Top 5 Reasons to Get a Seller's Inspection
Why Sellers Get a Pre-Listing Inspection
The real estate market is one of those things that never stays the same. Years ago, buying a home was completely different than how we buy a home now.
The expectations of modern buyers are also changing. The Millennials represent a large share of who buy homes now. Estimates range from 30%-60% of home buyers are of the Millennial generation – and growing.
Keeping up with these changes and staying ahead of the market can be a daunting task. But one of the best ways that thousands of sellers have found to stay ahead is with pre-listing inspections.
A home inspection is typically a process that a home buyer enacts, and is traditionally part of the buying process and not done on the seller's side. A pre-listing inspection, on the other hand, is a home inspection that is performed for the seller before they list their home. A pre-listing inspection (also known as a seller inspection) is fast becoming a norm in the real estate industry – and sellers are not complaining about it.
Why are seller inspections so popular? Here are 5 reasons why:
Reason #1: Keeps You In The Driver's Seat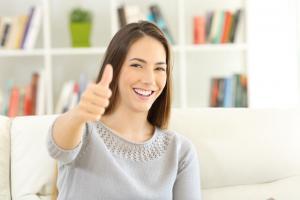 No one likes to lose control, especially not during a real estate transaction. But one of the biggest wild cards during a transaction is the buyer's home inspection.
No matter what you do to prepare for it, unless you climbed into every part of the attic, crawlspaces, and other areas with a qualified professional, there is always the chance that they will find something – and they usually do.
A pre-listing inspection keeps you in the driver's seat though, because you actually do hire a professional to thoroughly inspect the home and to let you know what needs to be fixed. This helps agents keep control of a possibly difficult situation.
Reason #2: Reduce Negotiations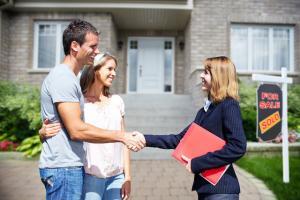 One of the most difficult parts of a transaction to work through are the negotiations after something is found on during the buyer's home inspection. Both sides tend to be emotionally involved, time becomes of the essence, and there are also differing views on how to address the issues. Many real estate professionals say that this is when most deals fall apart.
When you have a pre-listing inspection, though, it prevents this from even happening. If there is an issue with the home, the seller's home inspector will find it and bring it to the attention of the seller. You can then either fix the issue or disclose it.
Now, this entire issue of deals falling apart during negotiations becomes a thing of the past.
Reason #3: Make Repairs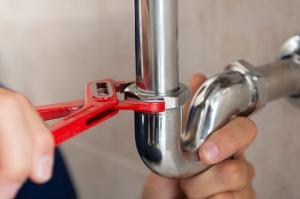 A well-maintained home is easier to sell than one that is in need of repairs. But sometimes knowing what needs to be fixed can be difficult, and you may put your money in the wrong place.
When you have a pre-listing inspection performed though, it is not just you trying to figure it out anymore – now a professional home inspector is showing you the items that need repair.
When you see what needs to be repaired, you are able to get these items fixed and get your home into shape to hit the market. When this happens, it makes the home much easier to sell and market.
Reason #4: Get More Offers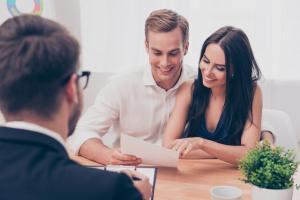 Remember that buyers are stressed during the home buying process just as much as sellers are. They worry about getting the right home and avoiding a money pit.
In that stressful time, buyers are leery of just about any home. But that all changes when a home is pre-inspected.
A home that is pre-inspected becomes much less of a fearful thing for buyers. They are able to see the report, see the issues that were found, and see how these issues were fixed. When this happens, they feel much more comfortable with the home. This often leads to multiple buyers wanting the property that was pre-inspected.
Reason #5: Reduce Stress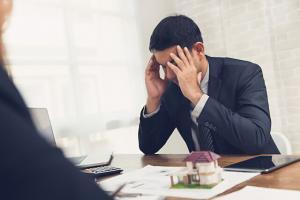 Selling any home is no small task. There seems to be stress and another situation to deal with around every corner of a transaction.
Pre-listing home inspections reduce that stress and keep you on top of your game. You deserve a little less stress in your day, and you deserve a smooth transaction – pre-listing home inspections do both of those for you.
A pre-listing home inspection keeps you informed, and arms you with the knowledge of what is truly going on with your home.
So Why Get a Pre-Listing Inspection?
The 5 reasons above show why a pre-listing home inspection is one of the most popular marketing tools for sellers at the moment. Pre-listing home inspections provide you with a smooth and stable transaction, great marketing material, and makes everything less stressful.
Keep in mind that a seller inspection is a "snapshot" in time of the house at the time of the inspection and is to be used as a guide only. It is not a substitute for a buyer's inspection.
If you are looking for a thorough pre-listing inspection, contact us and we will be happy to help!