Basic Thermal Imaging
Free with every inspection.
E
ven with the best of inspections, inspectors can only rely on what they can see with their eyes. That is why we employ infrared cameras, as they can see very small variations in temperature, in a range that is not visible to the human eye. Thermal imaging technology allows us to inspect your home in greater detail rather than having to make assumptions about the condition of your home.
Thermal imaging allows us to:
• Find water leaks
• See moisture build-up the naked eye cannot
• Confirm the thermal protection of a home
• Locate heat dissipation through widows and insulation
• Trace water damage
• Check radiant floor heating
• Find electrical shorts
• Locate pipes behind walls and under floors.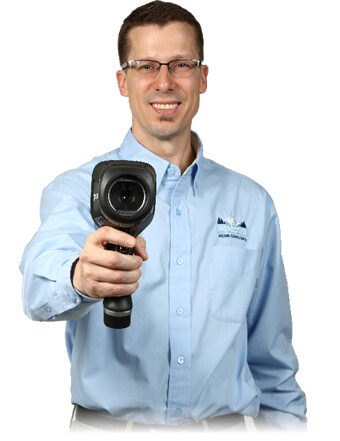 Basic Thermal Imaging FAQ